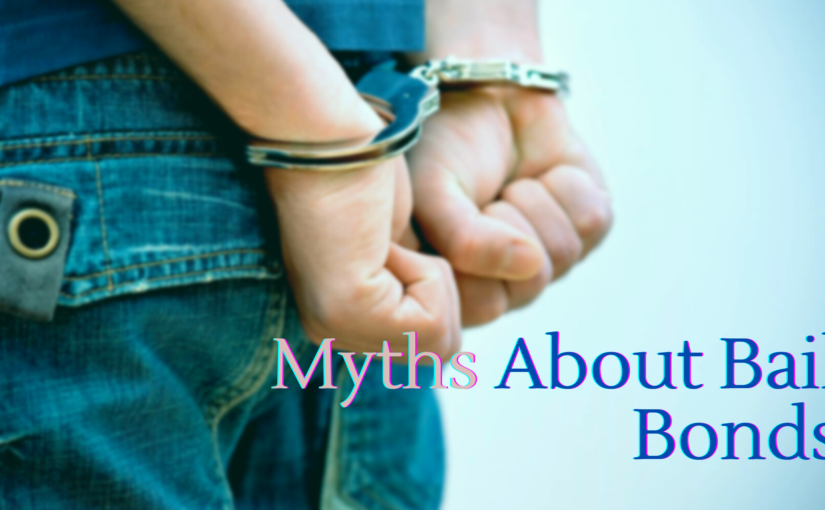 If you're taken into custody and locked up for an offense, then your life will be basically on hold except you post bail. The system of bail lets individuals get out of prison to restart their standard life until the trial is finished.
However, movie portrayals and common perceptions make the system of bond seem unkind or hard. Here're a few common myths regarding bail bonds and how a bail bond company actually works.
You Qualify for Bail Automatically
The courts decide if you meet the criteria for bail. Not everybody is qualified for bail immediately. Occasionally, people are detained under arrest until they meet some conditions. If you have criminal charges that are truly serious, then you may not meet the criteria for bail in any way. The judge will make the last decision regarding if and when you will be able to get bail.
The Bail Bond Agency will Negotiate Your Bond
The bail bond agency cannot say anything on the amount of the bail you're required to pay. That's up to the court. Judges make use of a bail schedule to decide the bail amount for your crime. However, the judge can regulate the bail basing on some facts in your case and your individual history.
You have to Pay the complete Bail amount in order to Get Out
You will be able to pay the entire bail by yourself if you would like to. However, you do not need to do this if you employ a bail bond company. You can pay a bail percentage plus charges, and the bail bond agency then will post a security bond also known as a bail bond for your entire bail obligation on your behalf. However, if you fail to emerge at the court, then you would need to pay the bail bond company back for the whole bail amount.
You will be able to pay in Cash Only
Whereas you will be able to pay in cash if you desire, you do not have to do so if you don't want to. Bail bond agencies also accept payments with debit cards and credit cards together with upon approval written checks and money orders. However, to some agencies, you may also pay in parts. If you prefer installments, you still have to cover the whole cost of the bond amount irrespective of the outcome of your case.
You might also be able to make other agreements only if you cover a minimum of the fees. The bail bond company makes the last decision on what they will be able to accept.
You're Free to Do What You like
Posting bail doesn't mean you're free to do what you like. Firstly, you have to show up for all the dates of the court. You have to be diligent and communicate with the court. In a few cases, the judge may set constraints on your release.
So in closing, several people have incorrect ideas regarding how bail bond companies work. Now, as you know many things regarding the topic make sure you contact the right bail bond agency for you.