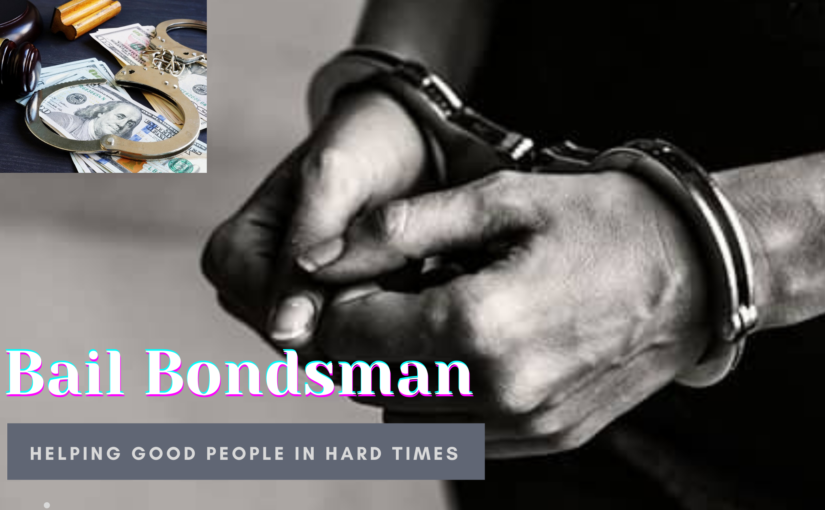 Having to get yourself or a beloved person out of jail can be a frightening experience. This is especially true when you are new to the practice of bail bonds and the whole procedure. Family and Friends may suggest that you contact a bail bond company.
But, Should you call them? If you do, what you must know prior to getting in touch with them?
Firstly, it's significant to know some basic factors prior to contacting an agent. This will assist you in feeling comfortable during the whole procedure of getting yourself, a family member, or a friend out of jail.
These are some factors that can help you understand bail bonds and with it the responsibility you're taking.
Bail bonds are actually loans
When an individual is under arrest, they're instantly put in jail. They'll then have to stay there until a bail hearing. This is when a judge is going to set a bail amount. That amount has to be paid to the court in return for the person under arrest so that they get released from jail.
If the bail amount is not paid, then that individual will have to wait in jail till for the court hearing take place. That amount of bail will be returned given that the accused person comes for all court hearing dates.
When you contact a bail bonds agent what you're looking for is a bail bond that's basically a short-term loan. This loan will be paid by the agent to the court on your behalf. This is for the release of the defendant from jail.
Like other loans, there's a charge here too. This charge differs from state to state. And this charge is non-refundable.
You're ultimately accountable for the accused person to come up to court
It is significant to know that if you decide to sign a bail bond for your family member or friend, you're consenting to take the financial accountability if they decide not to come to court.
Say for instance the court judge fixes a bail amount of $5,000. If the accused person comes to all court hearings, you will have to pay a few percentages of the bail bond.
But, if the person doesn't come to court, you may need to pay the full bail amount of $5,000 with the help of the bail bond agent.
That's where you'll have to make your own decision whether you must bail them or not.
How To Find The Right Bail Bond Agent?
Staying in jail is undoubtedly a big deal. So, you should ensure that you discover the correct individual to help you get out from the place. Research thoroughly to ensure, that your bail bond agent is competent and dependable. You should never work with somebody who will force you later or ask for an unreasonable rate. Also, you can read reviews and ask your friends if they know about a bail bondsman.
The bottom line
After all, in your distress bail bondsmen are the only persons who can be your companion and help you out. Contact a reputed one now if you are in need.