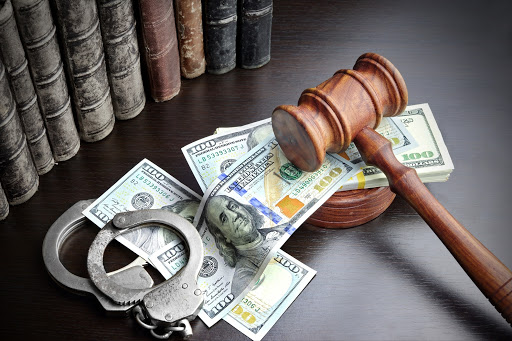 Studies say that since 2000, there has been an augment of 31% in pretrial custody which is affecting the population of the jail. This was because of the incapability of accused persons to pay the bail although most infringements are misdemeanor crimes. Spending time in prison affects accused persons and their friends and families.
Not everybody is sure of the idea of utilizing Bail Bonds in Fayetteville NC. But, the accelerated release of your family member or a friend can only be possible with the help of a bail bondsman that you can have faith in. To better decide if hiring their service is the correct option, here's a list of advantages.
Shorter Time In Jail
Definitely, posting bail is finally meant to help you get out of jail quickly, though it's not a simple procedure! If the defendant has done a negligible crime, the court can set a bail amount for provisional liberty. If you are out of money, a bail bond agency is your finest option. Once the bail bond agreement is confirmed and the bail bond procedure is finished, you will be able to get out of prison.
Decreased Inconvenience
Proceedings of the court and jail time will not only affect you but also your family as they can lose their job, go through separation anxiety, and trauma. By hiring the service of the agency of Bail Bonds in Fayetteville NC, you do not have to go through these things. Bail bondsmen will help your loved one or you to continue life outside prison and will allow you stay with your family whilst your case will go to the justice system.
Will Make You Understand The Process Better
If you're new to these circumstances, it will be difficult to understand the idea of posting bail. Except for your defense lawyer, a bail bondsman is somebody you can depend on. A bail bond agent who has the best qualities comprising expertise and experience —previously knows how the arrangement procedure of bail works to secure liberty. They will assist you in understand the system and speed up the process of release.
Get a Fair Treatment
In as much as the court lets you post bail, you should listen to expert advice from your bail bond agency and your lawyer. Your attorney and bail bond agent are the individuals who can provide you help regarding legal matters. No matter what your financial status is, you have a way to get out of prison!
In a nutshell
If you or your loved one want to stay in the comfort of your homes even after getting arrested, then you will need to secure a Bail Bond in Fayetteville NC. And the easiest way to do this is to hire a bail bondsman. But, when hiring, make sure you are appointing a reputed one.