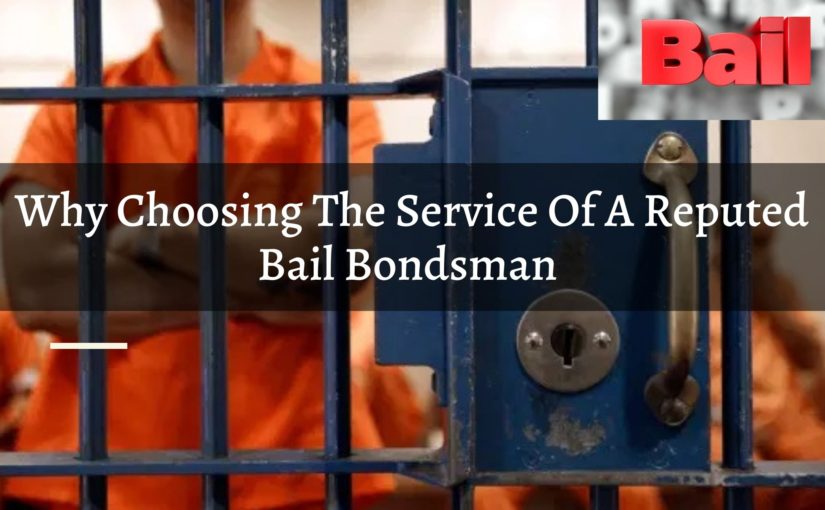 Has your friend or a close relative of yours been arrested lately? Then you may be worried and have started trying for getting him/her released. But, are you sure you will be able to handle the whole situation yourself?  If not, it'll be better that you take the help of a bail bondsman, that's what most people do these days.
Don't know why? Well, this article will tell you why it is a great idea to take the help of a reputed bail bondsman. So, prior to hiring a bail bondsman, have a look at the passages below.
Here's Why you are recommended to go for a Bail Bondsman
A Bail bondsman helps defendants in getting out of jail by paying the amount of the bond. The professionals carry out this job with an agreement that states clearly the detainee will be at the court hearing for sure. Now, let's head towards why you should hire a bail bondsman.
For a fast Release from the Jail
A trustworthy bail bondsman has widespread knowledge of the bail procedure. That's why they know which will lead to a faster release from jail. The faster you will get your bail the more time you will get for developing a strategy with your lawyer.
Will give you Peace of Mind
It's really hard and embarrassing to stay in jail for a long time. And, this is where a bail bondsman can give you peace of mind. All you need to do is to give them the information they will ask you for, like the name and location of the court, amount of the bail, etc.
Will save you Money
When taking advantage of bail bonds, a person needs to provide approximately 15% of the amount of the bail. In most places, several bail bond companies provide the benefit of down payment to their clientele. Conversely, you have to provide the whole bail amount.
Security and Convenience
Dealing with a court staff means you will need to wait for long. And, in this situation, a bail bondsman can come to your rescue. The professional can speed up the bailing procedure. Most significantly, they will be handling the matter with carefulness. So, never hesitate to get help from a professional bail bondsman.
You can Avoid Financial Scrutiny
The amount of the bond will be varying relying on the nature of your crime. And, prior to the court's acceptance of payment, they carry out a financial examination to make sure that the money is coming legally. But the court won't be asking any questions when there's a bail bondsman paying a bond on behalf of their detainee.
The bottom line
So, it is now clear to you that a bail bondsman can be very helpful to you in these times of distress. But, you need to be really careful when choosing a bail bondsman as there are a number of amateur persons calling themselves professional bail bondsman. Choosing a reputed one will give you peace of mind and assurance that everything will sort out effortlessly.